What kind of Lemon Drop Cocktails have you tried? I like mine very simple and fresh. The key is to use fresh lemons. I usually have these ingredients on hand so this is a super easy drink to make!
Fresh lemons make the drink
A juicer is great for quick lemon juice – I love this juicer on Amazon.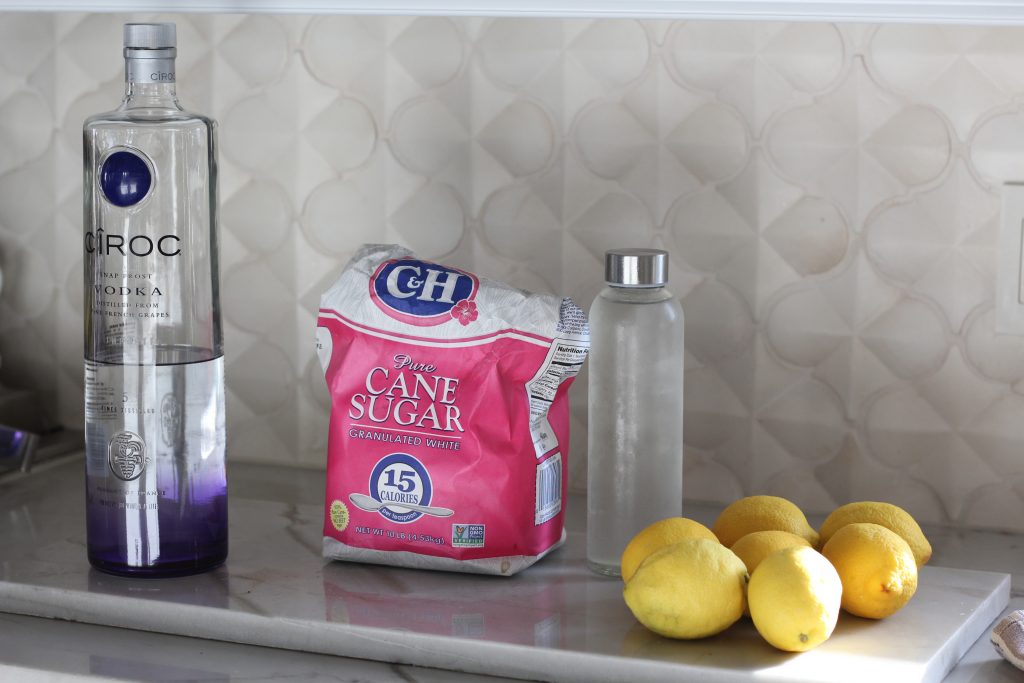 Making Simple Syrup for your Lemon Drop
Do you make your own simple syrup? It's so easy. Just take 1 cup of granulated white sugar and 1 cup of water and boil until the sugar is dissolved.
I like to make a double batch of simple syrup and store it in a Mason jar for up to 1 month. If you add a tablespoon of vodka, it will last up to 3 months. I also like to store fresh-squeezed lemon juice. Lemon juice will stay fresh for about 3-4 days. If Mason jars are too big for you, try these glass bottles. My family uses them every day to chill water in the fridge!
To make it last a few months, freeze your simple syrup in ice cube trays. I looove these trays that are deep and square shaped.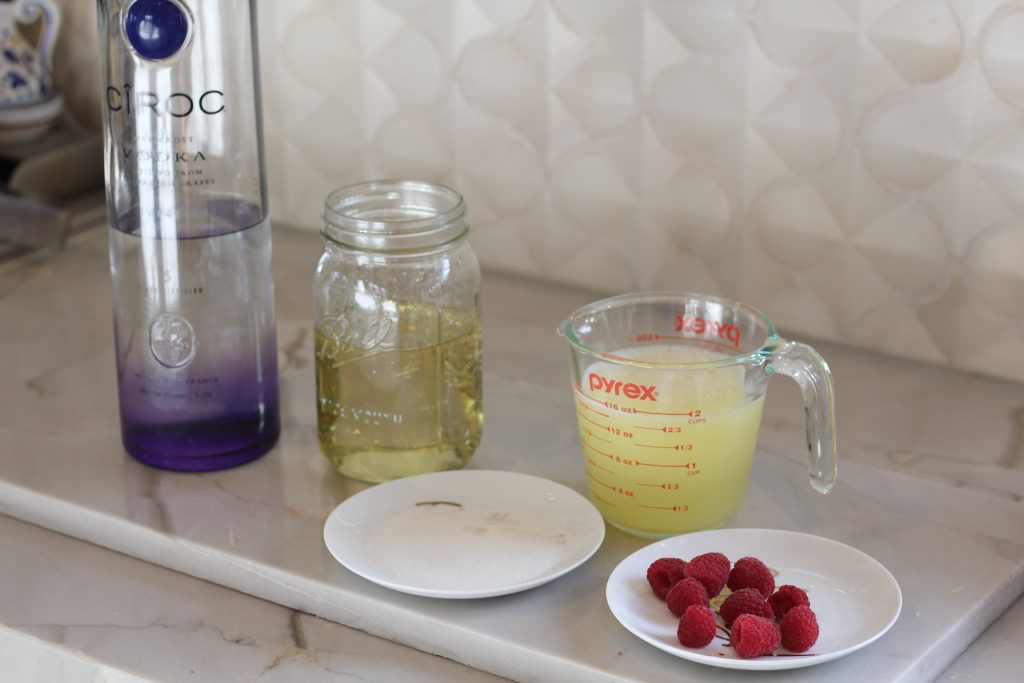 Everything is ready to go!
Fresh raspberries for garnish to give my drink some color.
Wet the rim and dip the glass upside down to coat with sugar.
And if it is extra hot out like it is for me today, add one of these slow melting round ice balls!
Yield: 1
The Perfect Lemon Drop Cocktail
The Lemon Drop Cocktail is the perfect drink for a summer afternoon.
Ingredients
Cocktail
2 oz Vodka (Best is Grey Goose)
2 oz Fresh lemon juice
1.5 oz Simple syrup
Fresh Berries or Lemon for garnish
Instructions
Mix all ingredients in a shaker with ice.
Wet rim of a martini glass and dip it in a saucer of sugar to rim.
Pour cocktail into rimmed glass and garnish with raspberries.
Nutrition Information:
Yield:
1
Serving Size:
1 cocktail
Amount Per Serving:
Calories:

307
Total Fat:

1g
Saturated Fat:

0g
Trans Fat:

0g
Unsaturated Fat:

1g
Cholesterol:

0mg
Sodium:

5mg
Carbohydrates:

47g
Fiber:

8g
Sugar:

32g
Protein:

3g
https://www.facebook.com/ozofsalt/videos/217843235549699/
Flavor Your Life with an Ounce of Salt. A lifestyle blog by Jen Oliak.